Office of Faculty Labor Relations and Academic Inclusion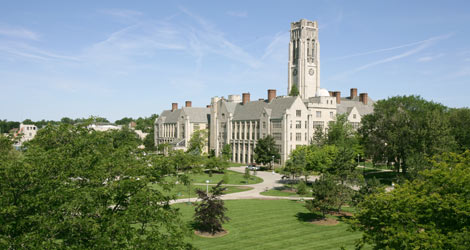 The Office of Faculty Labor Relations and Academic Inclusion staff work closely with UT Human Resources, the Provost's Office, and the Deans of each College to resolve issues that affect faculty members.
Our staff is committed to working with the University of Toledo chapter of the AAUP and all levels of the administration to ensure fair and equitable treatment of faculty members.               
Specifically, the office addresses issues related to the following:
Collective Bargaining Agreement
Various grievances filed by faculty              

---
All humans are biased. Even those with the best of intentions behave in biased ways without ever realizing it. It's why top companies have invested in unconscious bias training for their employees. We invite you to bring your team together to take a few diversity and inclusion courses and start a discussion. Learn more.
LESSON ONE  |  8 MIN  |  Eliminate Discrimination in Recruitment
LESSON TWO  |  3 MIN  |  Equality & Diversity
LESSON THREE | 7 MIN  |  Unconscious Bias in Leadership Theories 
---
A statement from the President of The University of Toledo
"The University of Toledo is committed to educational and working environments that are safe and free from discrimination so that all members of the UT community feel respected and valued."     - Dr. Sharon L. Gaber, President
"The University of Toledo's commitment to diversity must be infused into every action we take. It is represented in our words as well as our actions and decisions at all levels of the University. From the faculty, staff and students we recruit to ensuring our retention and graduation rates demonstrate equal opportunities of success for all, we must come together as an institution to continue to move this critical priority forward. I ask for your help, input and steadfast commitment to equality as we proactively      work to strengthen diversity at UT."
- President Sharon L. Gaber, message to the UT community, November 13, 2015