HOSS Academic Programs
B.S. in Pharmaceutical Sciences, Pharmacy Administration 
Pharmacy Administration focuses on the business of pharmacy healthcare. Students are prepared in the foundational sciences of pharmacy, including pharmacology and medicinal chemistry, in addition to anatomy and physiology, chemistry, biology, physics, and calculus. However, the curriculum in the junior and senior years of the program focuses on the healthcare landscape and the business of healthcare, along with foundational business classes including economics, management, marketing, finance, sales, business statistics and analysis, accounting, organizational behavior, and an industry-based internship.
Learn more on the BSPS program's webpage. 
Master of Science in Pharmaceutical Sciences 
The Master's degree in Health Outcomes and Socioeconomic Sciences has a research focus. A thesis is required for graduation, and most students complete one or more manuscripts for publication by graduation. The faculty represents the diverse opportunities within this discipline, and each faculty member has an established record of research and publication and is nationally recognized in his or her area of interest. Students choose a track for their educational focus in outcomes research, pharmacoeconomics, social and behavioral sciences, or business administration. Tuition assistance and cost-of-living stipends are available competitively. Learn more about the program
Longitudinal Track for Doctor of Pharmacy Students 
The Health Outcomes and Socioeconomic Sciences MS program offers a longitudinal track geared toward students enrolled in the Doctor of Pharmacy Program at The University of Toledo. Students who become involved in this track gain exposure to a multitude of undergraduate research experiences, from data collection to data analysis.  Some examples of student experiences include: 
Working directly with patients to schedule appointments and collect data
Assisting in data input and upkeep
Performing prescription transfers
Presenting data and findings at national and international meetings
Collaborating with students on various projects
If interested:
Complete a statement of purpose of your interest in this track.
Complete the placement test.
Complete a resume of your past experiences.
Submit the statement of purpose, placement test and resume, along with three days/times during which you are available to meet with Dr. Sharrel Pinto to Sharrel.pinto@utoledo.edu to learn more.
Toledo family pharmacy Fellowship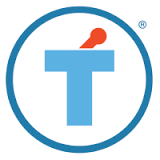 Toledo Family Pharmacy and the Health Outcomes and Socioeconomic Sciences division at The University of Toledo College of Pharmacy and Pharmaceutical Sciences are launching and innovative community-based Health Outcomes fellowship. Due to recent healthcare reforms, the community pharmacy industry is changing rapidly. With the current movement toward quality-based performance measures and widespread formation of preferred networks, pharmacies can expect to be held to a higher standard of practice in the coming years. The need for pharmacists with the ability to design, implement, and manage clinical programs to improve quality performance is expected to increase in order to meet the demands of the changing healthcare market.
Toledo Family Pharmacy, an independent pharmacy in Toledo, OH, has partnered with the Health Outcomes and Socioeconomics Sciences division at The University of Toledo College of Pharmacy and Pharmaceutical Sciences to offer a two-year fellowship experience in health outcomes research in the community practice setting. The goals of this program are:
To provide candidate with experience delivering clinical services in a community pharmacy setting
To provide the candidate the opportunity to design and implement a MTM program
To provide the candidate the experience of monitoring, evaluation, and improving pharmacy services
To simultaneously complete a Master's of Science Degree in Health Outcomes and Socioeconomic Science (HOSS) at The University of Toledo
To enhance research skills through writing proposals and manuscripts
Toledo Family Pharmacy and the HOSS department at UT are looking for individuals with a passion for innovating and managing clinical pharmacy services in the community pharmacy settings. Preferred candidates should be willing to undertake a two-year academic and experiential program, have experience counselling and interacting with patients, demonstrate leadership experience, and have an aptitude for designing and facilitating research projects.
Qualifications
Candidates must have a Doctor of Pharmacy degree from an accredited college of pharmacy and must be eligible for licensure in the State of Ohio. Selected candidates will receive a full tuition waiver for the MS program and a salary range of $42,000-$45,000.  See admission guidelines for additional qualification information.