Mid-Atlantic Graduate Student Symposium
The Department of Medicinal and Biological Chemistry and The University of Toledo College of Pharmacy and Pharmaceutical Sciences cordially invite you to take part in the Mid-Atlantic Graduate Student Symposium.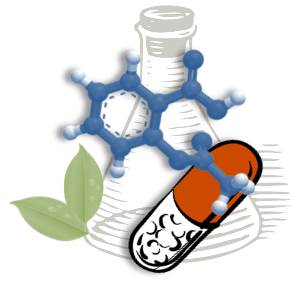 47th Annual Mid-Atlantic Graduate Student Symposium (MAGSS) in Medicinal Chemistry
Drug Discovery: A United Front
Sunday, June 22, 2014 - Tuesday, June 24, 2014
The University of Toledo, Main Campus
Conference Location: Memorial Field House, 3000 West Centennial Dr., Toledo, OH
---
The 47th Annual Mid-Atlantic Graduate Student Symposium in Medicinal Chemistry will be held this year at The University of Toledo. This conference is entirely put together by graduate students for graduate students. Participation is strongly encouraged, as students will have the opportunity to present their research in either an oral or poster format. The theme of the conference this year will be Drug Discovery: A United Front, signifying the importance of strategic input not only from academia, but also the government and the pharmaceutical industry in solving the challenges to discovering life-saving therapies.
Our keynote speaker this year is Dr. Gordon Cragg, NIH Special Volunteer, Natural Products Branch. We also have guest lectures by Dr. Wendy Young, Director of Medicinal Chemistry, Genentech and Dr. Donald Ronning, Associate Professor of Chemistry, University of Toledo. The conference will feature an interactive panel discussion (names of panelists in the link alongside) and networking events for students, including the traditional MAGSS dinner/ice breaker.
This year, MAGSS will be held in partial conjunction with the 20th Anniversary of the Center for Drug Design and Development (CD3) at the University of Toledo. In addition to its core of expert capabilities, the CD3 has an established network of resources which span the entire spectrum from discovery of fundamental research concepts and initiation of new therapeutic paradigms, all the way to and including submission of IND documents and clinical investigations. Dr. Christopher Lipinski (of the 'rule of five' fame) has kindly consented to grace this momentous occasion and participate in our panel discussion.
We look forward to seeing you and encourage everyone to participate, experience, and contribute to the MAGSS tradition.
Watch this space for further details.