Welcome
/pharmacy/
Connect With Us
Resources and Links
Contact Us
Main and Health Science Campuses
Wolfe Hall 1227 (MC)
Phone: 419.530.2010
Frederic and Mary Wolfe Center 155 (HSC)
Phone: 419.383.1904
pharmacy@utoledo.edu
Admission Information for Entering Freshmen
Programs of Study and Professional Division Application Process
There are two undergraduate degree options in the College of Pharmacy and Pharmaceutical Sciences:
For general UT admission and application information, visit the UT Admissions webpage. All students enter the College of Pharmacy and Pharmaceutical Sciences in the preprofessional division. Students must apply to the professional division of the program (PharmD or BSPS) upon completing the required preprofessional division prerequisite coursework.  Admission to the professional division is competitive, and students apply during the second year of study.  The prerequisite coursework for both programs is very similar.
Admission Requirements
The University of Toledo requires specific completion of college preparatory curriculum course work for admission consideration.  The minimum academic core requirements are:
4 years of English

3 years of math (Algebra I, Algebra II, and Geometry)

3 years of natural science

3 years of social science
To be admitted into the preprofessional division of the program, students must meet the following requirements:
• 2.5 GPA or GED or 20 ACT/950 SAT
Students not meeting these requirements will be admitted to the Department of Exploratory Studies of the College of LLSS.
G
ot Questions? Ask Crystal Taylor, Enrollment Management Specialist.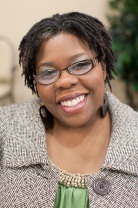 I am a native Toledoan and a double alum of The University of Toledo. As the Enrollment Management Specialist, I work with Direct from High School students who want to know more about the College of Pharmacy and Pharmaceutical Sciences. I can be a resource for students, parents, teachers and guidance counselors.
To learn more about our programs:
Visit the college. This is also known as the 1:15 visit. When you schedule your campus visit through admissions, be sure to check the college visit box so you can tour the Health Science Campus and meet with me to learn about the programs we offer.
Attend some of our programs. We offer several fun activities for prospective students to come to campus, learn something new, and meet current students!
Request a school visit. I love to travel and meet students, wherever they are! If you want to schedule a school visit, complete the form and I will visit your school during my travel season!
Attend college fairs. I might be in your area soon! Check my calendar to see which college fairs I will be attending. Be sure to stop by my table and have a chat.
Call or email me any time. I am happy to answer any questions you may have about The University of Toledo. Go ROCKETS!
Contingent Admission
UT offers an early admission program called Contingent Admission. Contingent Admission is competitive and is awarded to academically exceptional students during the senior year of high school. View the Contingent Admission Policy for information on how to qualify for Contingent Admission. 
Coursework Information
View the College of Pharmacy and Pharmaceutical Sciences Career Series, which lists all pre-professional and professional division coursework for the Doctor of Pharmacy or Bachelor of Sciences in Pharmaceutical Sciences.
Class Profiles
View P1 Class Profiles, statistical information regarding admission into the professional division.
Pharmacy Summer Camp
Pharmacy Summer Camp is a great way to learn more about Pharmacy and experience UT.
Contact Information
For additional assistance, please call the Office of Student Affairs at 419.383.1904 or email your question to pharmacy@utoledo.edu.