Associate Vice President of Public Safety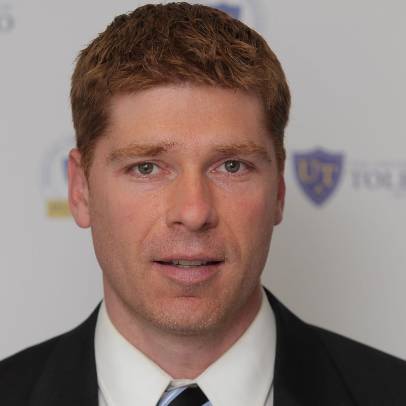 Jeff Newton
University of Toledo Associate Vice President of Public Safety
Originally from the Cleveland area, Jeff received a B.A. in psychology from Bowling Green State University and was hired as a police officer at the University of Toledo Police Department in 1997. He earned a M.A. in Sociology from UToledo in 2001. Jeff rose thru the ranks to assume the Chief of Police in 2006, adding the Director of Public Safety title in 2012 and continued in that role for nearly 16 years before his most recent promotion to Associate Vice President of Public Safety in February of 2022.
Newton managed the 2006 merger of the public safety operations when the University of Toledo and the Medical University of Ohio merged. He was also integral to the creation of the Public Safety Center opening in 2020, home to the UT Police Department and Toledo Post for the Ohio State Highway Patrol. In 2021 Newton transitioned the University of Toledo from a local police dispatch operation model to a regional dispatch model.
Newton manages a 5.5 million dollar operating budget and approximately 60 employees from police, hospital security, and environmental health and radiation safety who make up the Department of Public Safety.