I. Student Success and Academic Excellence
GOAL 1
Improve undergraduate student success

The added value that a college education brings to a student's life.

, retention and degree completion.

Complex processes, multi-pronged approaches, and detailed strategies relating to keeping students enrolled from semester to semester and to the completion of a degree.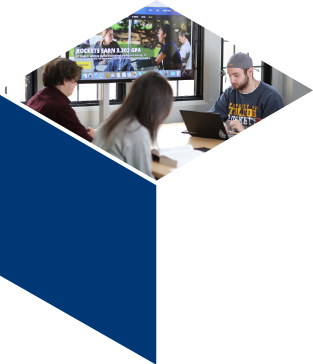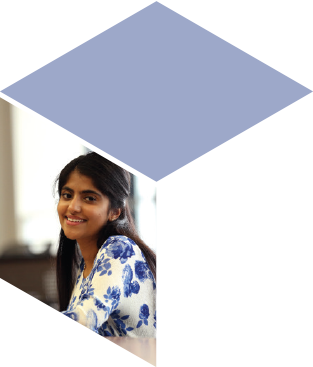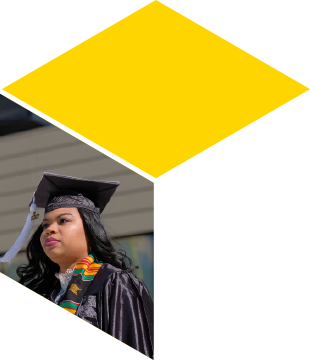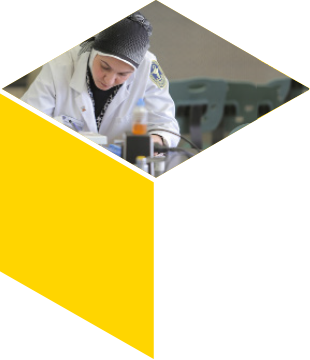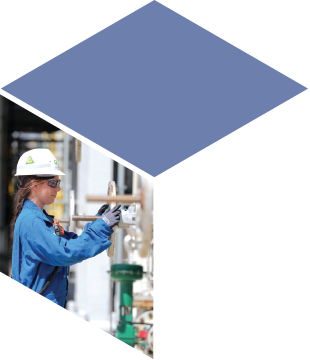 Implement a Retention and Completion Plan through a university-wide student success taskforce, per the UT Strategic Enrollment Plan

This plan articulates enrollment and retention goals and strategies for UT.

Implement high-impact and evidence-based strategies to enhance student retention and persistence across all units, including student life, academic advising, mental health and academic colleges.
Strengthen the bond between curricular and co-curricular programs

Learning that is related to and complimentary to a formal course of study.

to enhance the quality of the UT educational experience, especially through establishment of a First-Year Experience Program

Program specifically designed to help new students acclimate to college and build success skills for college completion.

, follow-up Second-Year Experience Program and transfer programs to complement the first-year experience.
Implement strategies outlined by the Strategic Plan for Diversity and Inclusion

This plan maps out UT's strategic goals and actions to improve relating to diversity and inclusion.

as related to undergraduate student success.
Reduce the number of undergraduate degree programs that require more than 120 credit hours.
OUTCOMES
BASELINE 2016
TARGET 2022
RESPONSIBILITY
Overall undergraduate first-year retention rate

Specifically calculated rates based on U.S. Department of Education formulas.

74%
80%
Provost, All Colleges,

SA

,

ODI

,

OMSS

,

CISP

,

ADR

Overall undergraduate six-year graduation rate

Specifically calculated rates based on U.S. Department of Education formulas.

43%
50%
Provost, All Colleges,

SA

,

ODI

,

OMSS

,

CISP

,

ADR

Percent gap for first-year retention rate between minority students

Underrepresented minorities as specified by the U.S. government include black or African-American, Hispanic/Latino, American Indian or Alaskan Native, or Native Hawaiian or Pacific Islander.

and majority students with similar preparation
5%
0%
Provost, All Colleges,

SA

,

ODI

,

OMSS

,

CISP

,

ADR

Percent gap for six-year graduation rate between minority students and majority students with similar preparation
7%
0%
Provost, All Colleges,

SA

,

ODI

,

OMSS

,

CISP

,

ADR

Student support as measured by the National Survey of Student Engagement

National survey that captures information from undergraduate students about their attitudes and experiences in college.

score on "support for overall well-being"
UT freshman rate: 2.8 out of 4.0
Exceed the Carnegie Classification mean of 3.0 out of 4.0
Provost, All Colleges,

SA

,

ODI

,

OMSS

,

CISP

,

ADR

Reduction in the number of undergraduate degree programs that are more than 120 credit hours
4 programs at 120 credits
50% of programs at 120 credits
Provost, All Colleges
GOAL 2
Improve graduate and professional student success through timely degree completion.
Create alternative degree pathways

UT currently provides combined degree programs (MD/JD, MD/Phd, MD/MBA, PharmD/MBA), 3-year undergraduate degree pathways and multidisciplinary programs.

into and out of graduate and professional programs, both domestic and international.
Enhance the first-time success rate of professional students on board and licensure exams.
In accordance with the Academic Affiliation Agreement between the College of Medicine and Life Sciences and ProMedica, enhance training of medical students, residents and fellows, and retain quality health-care providers for northwest Ohio.
Enhance career development for all professional and graduate students.
OUTCOMES
BASELINE 2016
TARGET 2022
RESPONSIBILITY
Two-year graduation rate of full-time master's degree students
80%
82%
Provost,

COGS

, All Colleges
Graduate and professional students' entrance exam scores

Many graduate and professional programs rely on standardized, national examinations to help admissions offices assess applicants.

LSAT: 150.7
MCAT: 29
LSAT: 154
MCAT: 34.8
Provost,

COGS

, All Colleges
Licensure and board pass rates
Weighted average rate: 87%
Weighted average rate: 94%
Provost,

COGS

, All Colleges
Percent of graduating medical residents who enter practice in northwest Ohio
40%
60%

COMLS

Number of new residencies or fellowships available at ProMedica Toledo Hospital and ProMedica Toledo Children's Hospital
15 residency and 12 fellowship programs
Increase by 8 in total

COMLS
GOAL 3
Prepare students for advanced academic studies and career success.
Improve the student learning experience for all students — undergraduate, graduate and professional — by documenting that each academic program and its specific program outcomes align with and achieve UT's Institutional Student Learning Outcomes

These are being developed by the UT Assessment Committee.

.
Conduct data-driven formative and summative academic program reviews and assessments to improve existing programs, or establish new ones.
Grow the number of distance-learning courses and programs, and increase the number of these courses that meet Quality Matters

A national program that through peer-review certifies the quality of distance-learning courses.

standards.
Increase the number of undergraduate-to-graduate pipeline programs.
Increase experiential learning

A wide array of facilitated experiences that enable students to augment and reinforce their learning through experiences outside of the classroom.

opportunities for undergraduate students.
Increase the undergraduate student placement rate.

The percentage of graduates who are employed, continuing education or pursuing post-graduate service or military within six months of graduation.
OUTCOMES
BASELINE 2016
TARGET 2022
RESPONSIBILITY
Program-level student learning outcomes, assessments and achievements aligned to UT's Institutional Student Learning Outcomes as documented in an annual review process
0%
100%
Provost, All Colleges,

IR

Percentage of distance-learning courses that are Quality Matters-certified or meet Quality Matters standards
6% certified + 6% meeting standards
33% certified. All new and revised online courses meet QM standards.
Provost, All Colleges,

DL

Number of undergraduate-to-graduate pipeline programs
6
10
Provost, All Colleges,

COGS

Undergraduate participation rates in experiential learning
65%
80%
Provost, All Colleges,

CS

Undergraduate student placement rate
76%
85%
Provost, All Colleges,

CS