LGBTQA+ Initiatives
Find your chosen family through UToledo's LGBTQA+ Initiatives.
The University has committed to creating communities of support that affirm the identities and experiences of our LGBTQA+ Rockets.
A 4-star ranking by the Campus Pride Index
Gender-inclusive residential options and resources, including a gender-inclusive living community
Trans-inclusive student health insurance
The University of Toledo Medical Center is consistently recognized as a leader in healthcare equality by the Human Rights Campaign
---
How can I get involved?
We offer many ways to get involved, whether you're a member of the LGBTQA+ community or an ally.
LGBTQA+ Student Organizations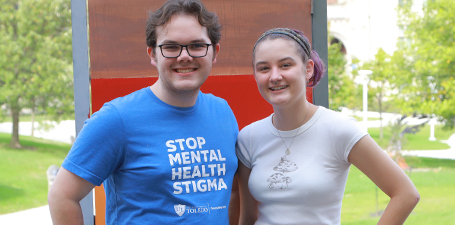 Mentorship Program
Our SUCCEED program provides mentorship and professional development for emerging LGBTQA+ student leaders.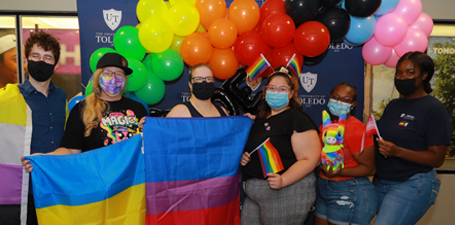 Scholarships
Learn more about scholarships for LGBTQA+ students, allies and children of LGBTQA+ parents.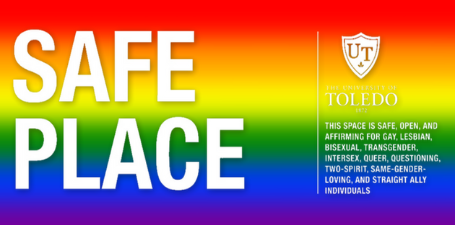 Safe Place Program
Designated Safe Places on campus offer a welcoming environment free of judgment. Our office provides regular Safe Place training on LGBTQA+ issues and concerns for UToledo staff, faculty and students.

Meet Amber Rank
Class of 2025, Creative Writing and Women and Gender Studies
"As a first-year college student, I was afraid that with the number of people at UToledo, I would have a hard time meeting other queer people like me. LGBTQA+ Initiatives helped introduce me to SAGA and tons of queer events where I met so many people that I now consider incredibly close friends. I have an incredible support system made of wonderful people who I can relate to."