Get Involved on Campus
Hall Council – Hall council members are elected to plan social and educational programs for all community residents as well as participate in discussions about important issues.  Hall council is an easy, fun way to get involved and to meet many more people in your community. Any student can run for a hall council position in their assigned residence hall.
Resident Student Association (RSA) – Each residence hall council elects members to serve as part of this organization. Members from all halls meet to discuss policies and activities such as Lil' Sibs Weekend and Halloween Walk.
National Residence Hall Honorary (NRHH) – The members are composed of the top one percent of the student leaders within the residence halls and have held positions in RSA, and/or hall council or have been resident advisers (RA's). The goal of the NRHH is to recognize the impact individuals make in the UT residential community.
Desk Staff - You can apply to work as desk staff in any of the residence halls. Flexible scheduling makes this the perfect job for students. Work hours include days and evenings, weekdays and weekends.
Volunteer Programs – You can help build a house, teach children how to read, be a transcriber for the visually impaired, or hand out candy when young children visit the residence halls during Halloween.  In addition, you can participate in Service-Learning programs sponsored by the Office of Residence Life.  See your Hall Director for more information.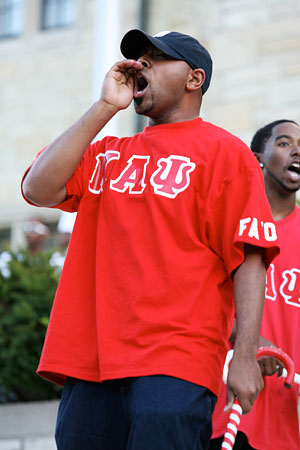 Campus Activities & Organizations – During the fall and spring semesters you will have the opportunity to attend an event that showcases several student organizations and community agencies.  This event gives students the opportunity to get involved, join an organization, volunteer their time, have a great time and get to know other students on and off campus. You can join a student organization of your choice anytime. For a list of student organizations visit: www.studentactivities.utoledo.edu.