Residence Hall Staff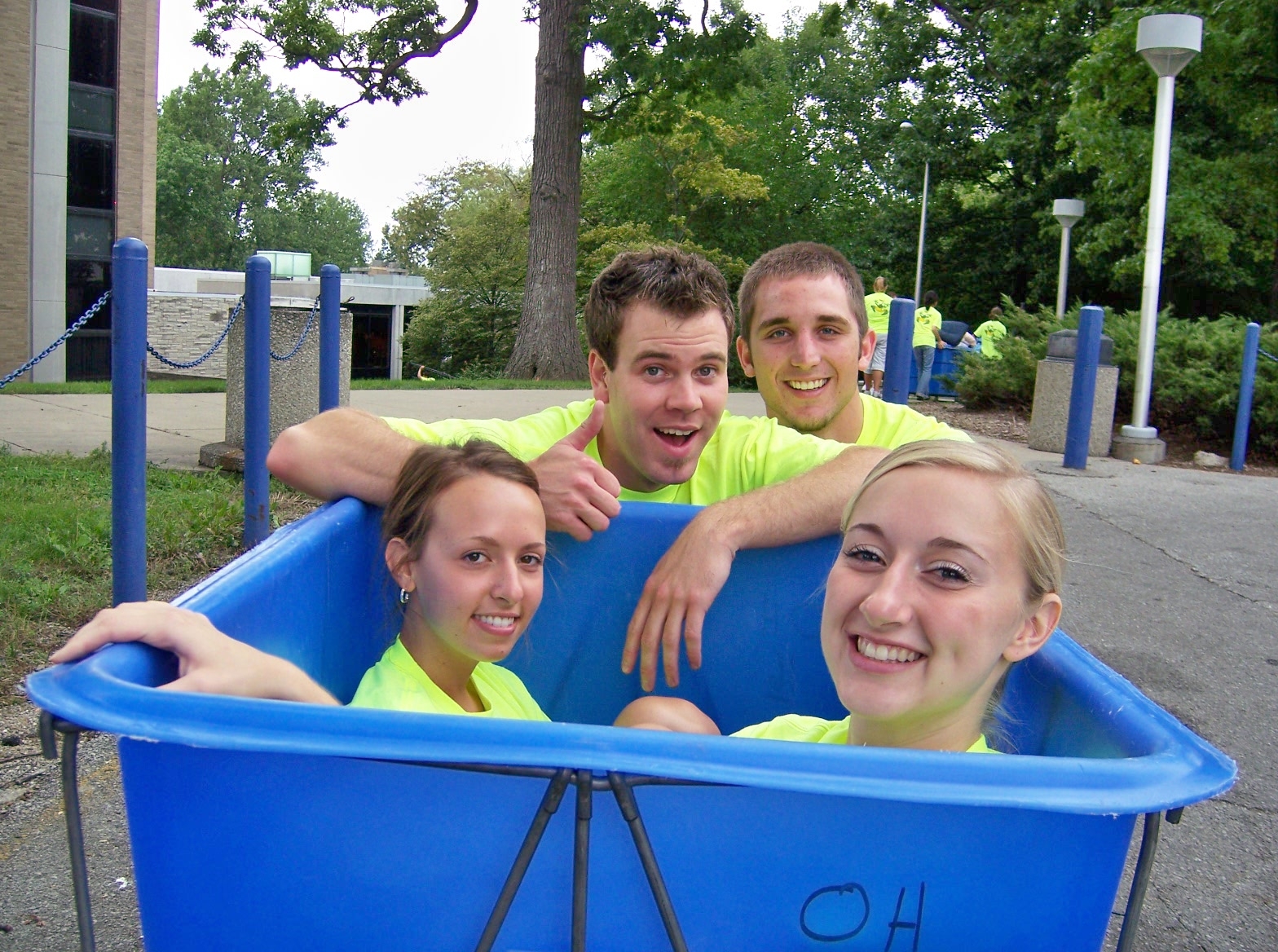 Hall Directors are full-time, professional staff responsible for overseeing the day-to-day activities of the residence hall, administrative operation of the facility, and supervision of graduate assistant hall directors, resident advisers, and information desk staff. They provide leadership and direction to our comprehensive student development program and are available to assist residents with their personal, academic and social concerns as they adjust to life on campus.  Hall directors live in the residential facility.
Graduate Assistant Hall Directors are part-time staff members who assist the hall director in building administration and programming efforts. They live in the residential facility.
Clerical Specialists are full-time staff who manage the information desk during business hours.  They are responsible for handling mail, keys, and assisting the hall director in the overall administration of the building.
Hall Operations Managers are full-time staff who supervise the custodial staff in the residence halls.  They oversee major and minor repairs to ensure all residence hall facilities are well maintained.
Resident Advisers (RAs) & Village Resident Advisers (VRAs) are student staff who help foster community spirit on each floor or house, serve as great resources, assist with roommate concerns and uphold University policies where they live. These are the staff members you will probably know best.  They put on a variety of fun and educational programs to help develop their community.
Resident Ambassadors are students who assist on the living learning floors on which they live.  They work with faculty, community agencies, University offices, and residents on the floor to help balance their academic, social, and service commitments.
Information Desk Staff are student staff who help operate the 24-hour information desks located in each residence hall. They distribute mail, check out equipment, record facility maintenance requests, assist residents who have locked themselves out of their rooms, and answer questions.
Hall Council Members are student volunteers who run hall government. They host a variety of fun activities and serve as residents' voice. They are actively involved in making students feel at home in the residence halls. Any resident can participate in hall council.